Chief Executive of Salford Royal will celebrate his retirement at The Royal Oldham Hospital
Reporter: Jess Reeves
Date published: 13 March 2019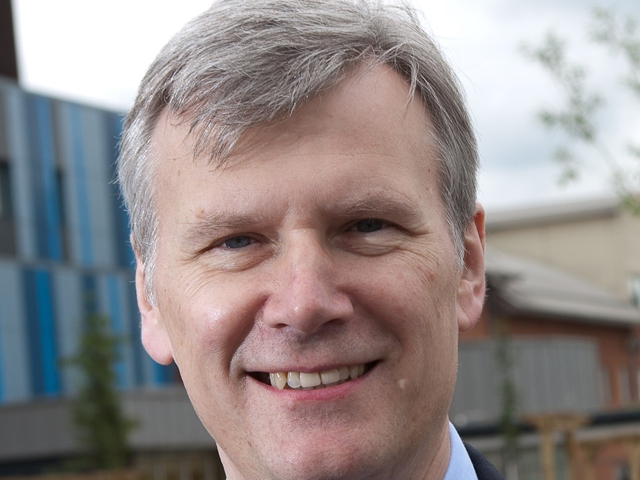 Sir David Dalton has served almost 40 years in the NHS.
The Royal Oldham hospital will be one of the four care organisations in the northern care alliance to celebrate Sir David Dalton's retirement.
Sir David has been the Chief Executive at Salford Royal for the past 18 years and at Pennine acute for the past 3 years, he will retire form the organisation on March 31st.
Prior to his departure, he will mark his retirement with staff across the Northern Care Alliance in a series of celebrations at Salford Royal, North Manchester General Hospital, Royal Oldham Hospital and Fairfield General in Bury.
The Northern Care Alliance wants to ensure its members and the public are included in the celebrations. Members are members of the public who have signed up to support the two trusts and become more involved, for example, attending events, receiving news and updates or being included in focus groups or consultations. The organisation has over 25,000 public members.
A special 'Medicine for Members' session has been organised to give members and the public the opportunity to hear from Sir David as he reflects on his almost 40-year career with the NHS and his thoughts for the future.
The event takes place 10am-11am, Friday 29th March at Humphrey Booth Lecture Theatre, Level 1, Mayo building, Salford Royal, Scott Lane, Salford, M6 8HD.