Oldham woman finds "alive and moving" maggot inside Holland's Pie
Date published: 20 February 2019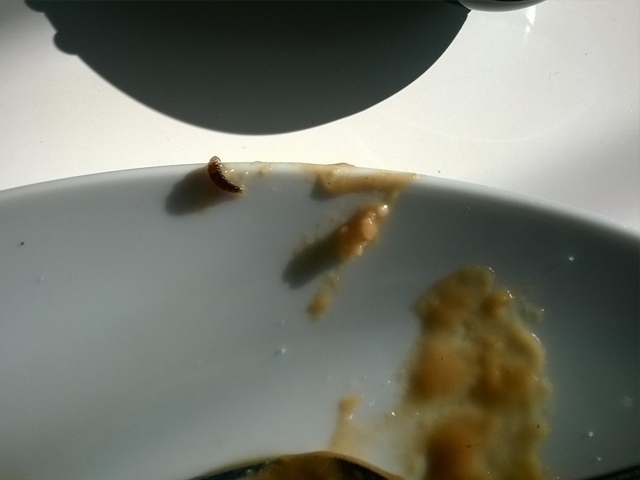 A maggot was found inside the Holland's Pie
A woman in Shaw says her disabled son was left distressed and unable to eat after finding a maggot in a pie bought from a local chippy.
Clare Pollard bought the cheese and onion Hollands Pie from the Double Luck chippy on Duchess Street, Shaw last year – and then had a second incident of contamination in another pie bought at a different chippy earlier this month.
Clare says she found a small triangle of sharp metal embedded in the pastry, in a second cheese and onion pie – this time bought from China Palace chippy on Rochdale Road, Shaw.
Both times she says the foreign objects were embedded in the pie and she believes it's happened during the factory process and not at the chip shops.
Clare adds that the maggot was found inside the pastry lid of the first pie and there were no obvious holes in the pie lid.
She told the Chronicle that it was "alive and moving" and "absolutely disgusting".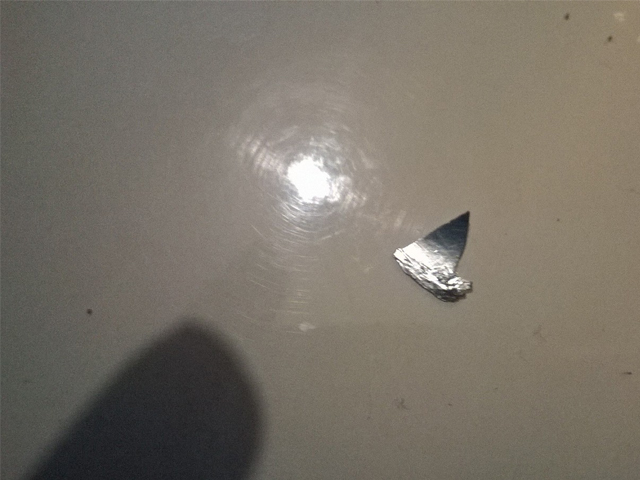 Clare's son is a transplant patient and on immunosuppressive therapy and she says they have to be careful about illness and infections as he is not able to fight them off.
In an email exchange, seen by the Oldham Chronicle, Hollands Pies say they are "most concerned" that Ms Pollard had reason to complain about products they had manufactured.
They said the Oldham Environmental Health Department had confirmed the original incident had been investigated and closed – and Hollands Pies themselves believed the matter was closed.
They describe the piece of metal found in the second pie's pastry as looking like "a piece of foil off-cut".
Hollands Pies say they have discussed the matter with Oldham's Environmental Health Department and that they are happy they do everything they can to avoid such issues.
The Oldham Chronicle approached Hollands Pies for comment.
They said: "We are currently investigating the complaint."
A spokesperson for the Double Luck chippy said their Hollands Pies are "bought in batch" and they are "not concerned about the incident".
They added that the chippy is "confident of its food hygiene standards".
Nobody was available for comment from the China Palace.