Oldham man one of a gang sentenced after woman held at knifepoint
Date published: 20 February 2019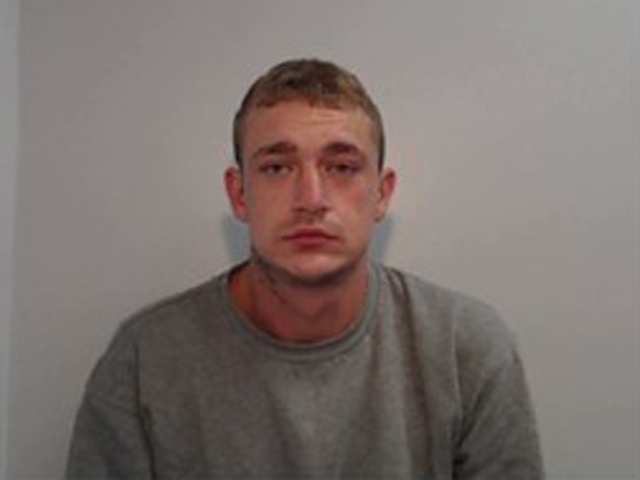 Eugene Stynes
A man from Oldham is one of a gang who have been jailed after a woman was held at knifepoint in her own home.
The group – which included Eugene Stynes, 27 – also stole the woman's car.
Shortly after 11.30pm on Wednesday 15 August 2018, a 46-year-old woman at a property on Yew Tree Lane, Dukinfield, awoke to find a man stood over her pointing a knife a few inches from her neck.
He forced her to hand over the keys to her Kia Picanto, which was parked on her driveway, before demanding cash and beer and using the lace from his hoodie to bind her wrists.
He filled a supermarket bag in the kitchen with bottles and cans of beer before leaving, warning her not to call the police.
Neighbours who had seen a commotion at the house arrived a short time later and helped the woman free herself and call police.
The vehicle was later found on Rush Street and forensically linked to three people, including Stynes, of Anchor Street, Oldham.
The trio were sentenced at Liverpool Crown Court on Tuesday 19 February.
Stynes was sentenced to six years in prison after pleading guilty to robbery.
Detective Inspector Joseph Harrop of Greater Manchester Police's Tameside Division said: "This cowardly bunch of opportunist thieves thought nothing of barging into a family home and subjecting a lone woman to a terrifying ordeal.
"Their despicable behaviour was as foolish as it was spineless – with all three being tracked down by police a short time later.
"We are thankful that the woman was not seriously injured in this robbery, but the psychological impact of this kind of crime should not be underestimated.
"We hope that today's sentences presents a form of closure, now that these reprehensible individuals are behind bars."